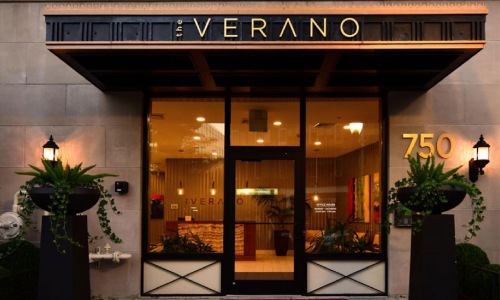 ABOUT RMS COMPANIES:
RMS Companies is a privately owned, award winning and fully integrated real estate development firm that has established itself as one of the fastest growing real estate companies in the tri-state area, with a successful track record in redefining the lifestyle landscape for residential communities and raising the bar in hotel design and operations. RMS is the recipient of numerous awards including: Builder of the Year by the Homebuilder's Association of Connecticut, Developer of the Year by NAIOP of Fairfield and Westchester County, The Developer Investor Award by the Greater New Haven Chamber of Commerce and the March of Dimes Fairfield and Westchester County Real Estate Award. Recent projects include: UCONN RESIDENCES, THE VERANO, THE MODERNE, PARALLEL 41 and THE BLVD, all luxury rentals in the Stamford downtown area, THE NOVELLA, PARKSIDE, AURA, THE MADDOX and Pierpont in New Haven, MAYFAIR SQUARE in Danbury, COPPER SQUARE in Bethel, CT, and STRATUS ON THE HUDSON, a luxury apartment building on the Hudson River in Yonkers, NY. RMS also owns and operates THE BLAKE HOTEL in New Haven, THE LLOYD HOTEL in Stamford, the GOODWIN HOTEL in Hartford and HOTEL ZERO DEGREES in Norwalk and Danbury, CT.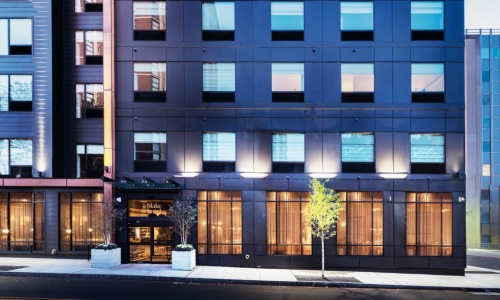 Current Developments Include:
• CANTER GREEN, a 153-unit luxury apartment complex in Union Township, NJ. • CITY CROSSING, a master planned development consisting of approximately 650 luxury rental apartments in New Haven, CT. • NORTH CROSSING, a mixed-use development with approximately 1,000 luxury rental apartments and community retail in Hartford, CT. • BROAD + GREYROCK, a proposed 228-unit luxury apartment building in Stamford, CT. • 51 SOUTH BROADWAY, a proposed 134-unit luxury apartment building in White Plains, NY.
One of the Tri-State area's Finest Commercial Real Estate Developers.
For Further Information, you may Email Our Acquisitions Director or visit our website below.